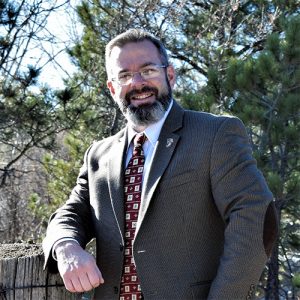 My name is Joe Cassada, I'm the founder and pastor of Solid Rock Baptist Church. I grew up in a military family and spent my childhood in places like Montana, Texas, Washington, Colorado, and Japan. I was privileged to be raised in a strong Christian home. As a teenager, I perceived that God was giving me a desire to serve Him in pastoral ministry. For many, many months I sought the Lord about it, and on April 8th, 1992 I made public my decision to be a Baptist preacher. The next fall I attended Hyles-Anderson College in Crown Point, Indiana.
It was in Bible college that I met my wife Kyla, and we were married in 1996. After college graduation, we moved to Saint Louis, Missouri to start Solid Rock Baptist Church. Whatever success I have enjoyed in ministry is because of God's grace and the unfailing love and inexhaustible patience of my lovely wife.
Kyla and I have three children: Noah, Jubilee, and Moriah. Noah is currently serving in the Marine Corps, Jubilee is our pianist at Solid Rock, and Moriah is the most helpful 13 year-old in the world.
Our family would be very happy to meet you and yours.